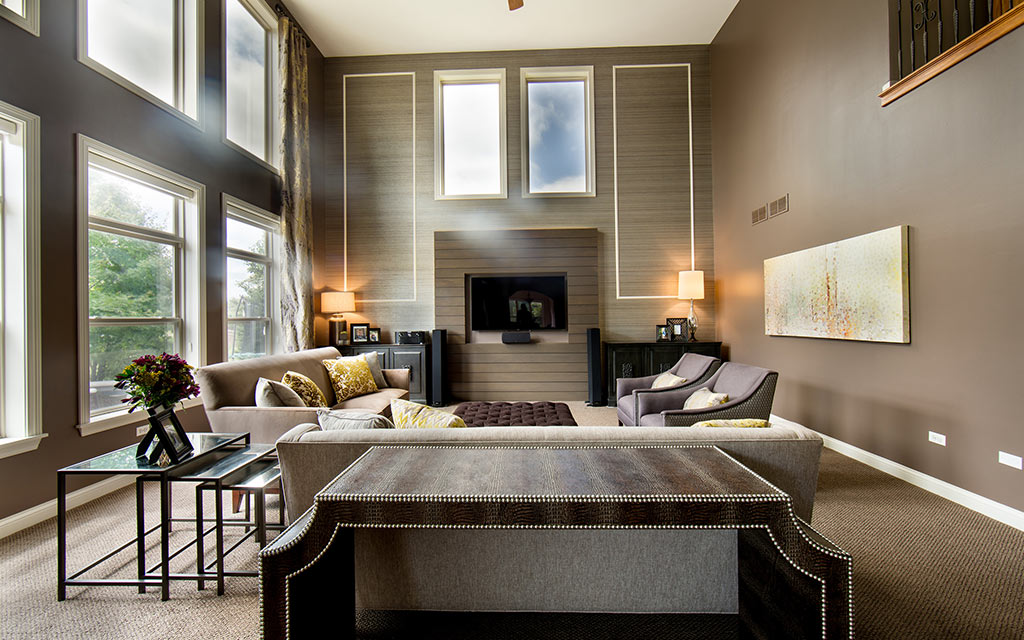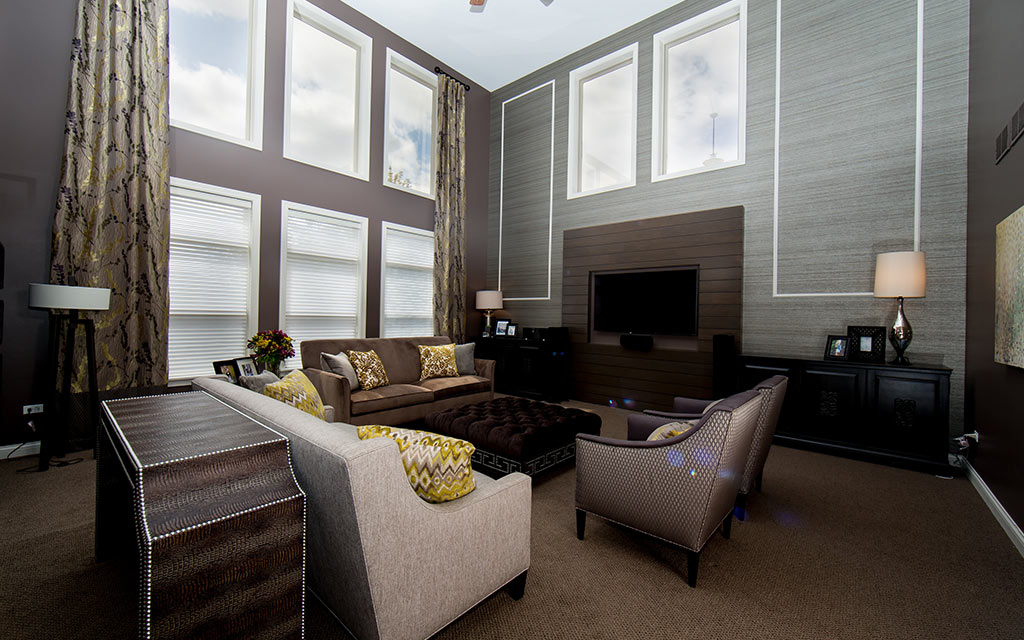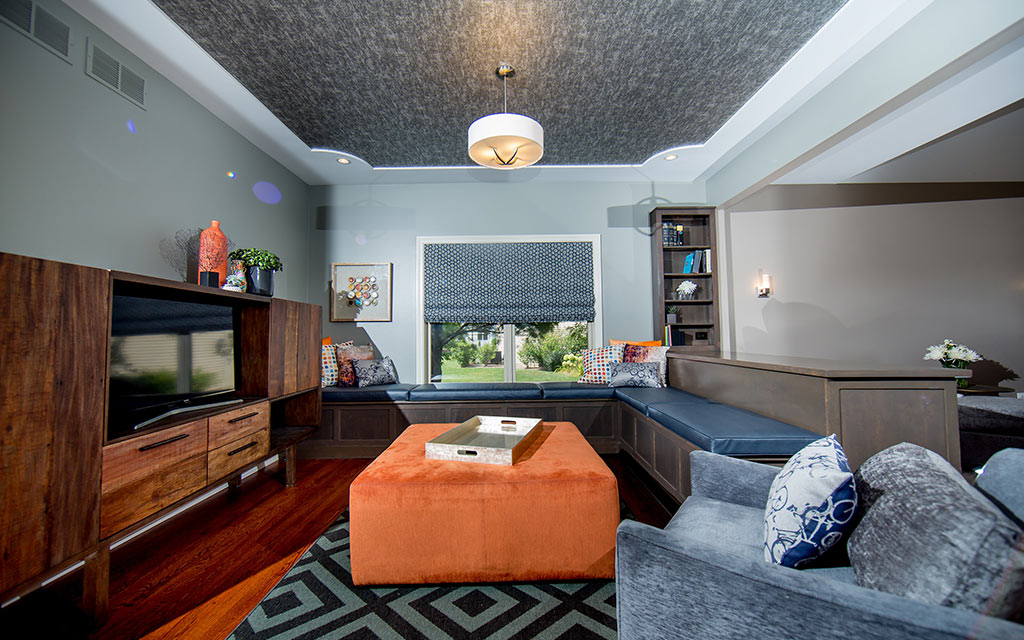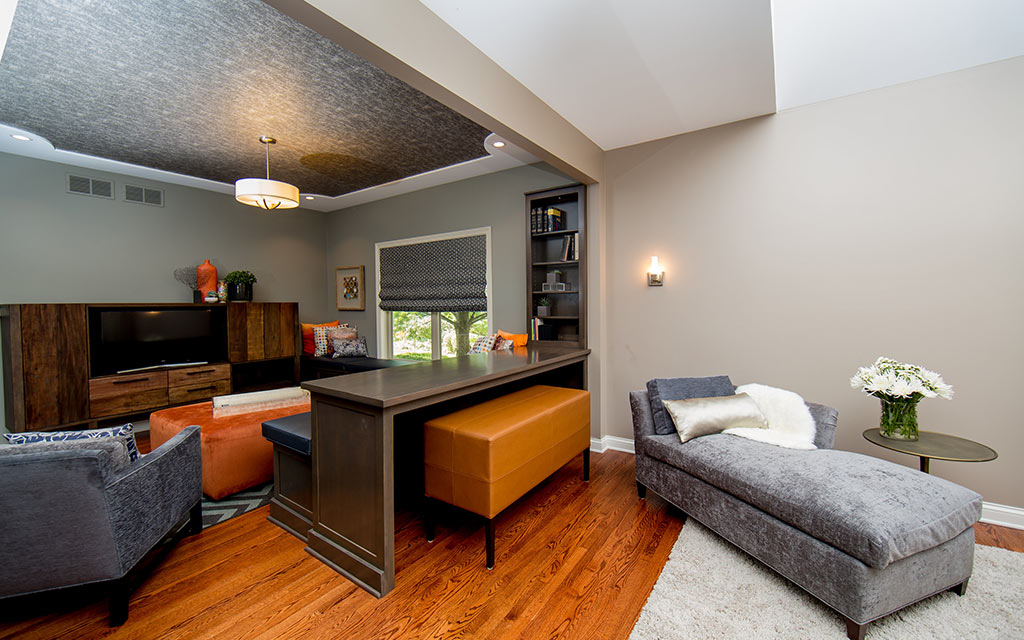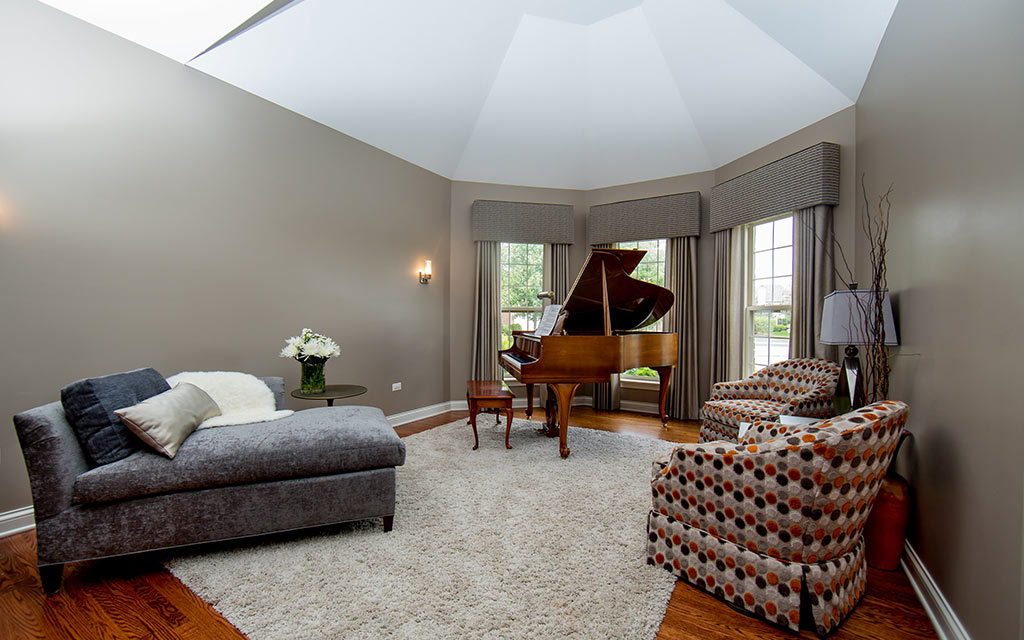 Living Room, Dining Room & Family Room Renovation
Project Location
Plainfield, IL
Requirements
Area where kids can play piano, for the kids to have their own TV area, and for the Family Room to be comfortable, functional, and be more intentional about the design of the 2 story Family Room blank wall space.
Challenges & Solutions
The Dining Room became the kids entertainment space where they could watch TV, play games, and do their homework which was also next to the Formal Living room with the piano. We designed a more functional layout for the Family Room and created a feature wall with wallcovering, applied moulding, and an intentional space to house the TV. We added full height panels to create drama.